training.nutrition.mindset
PERSONAL TRAINING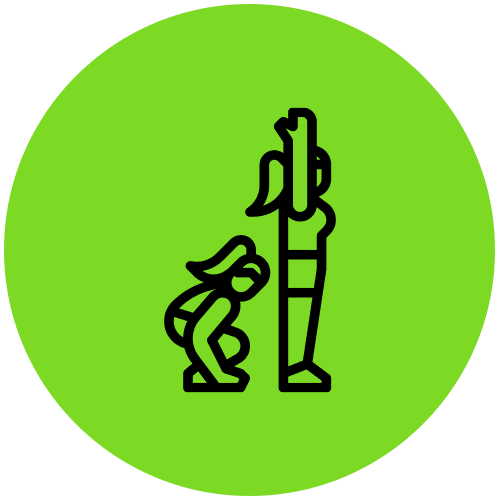 Paul Wallace Fitness personal training studio is an exclusive space to work on your goals in privacy without the crowds and feeling intimidated. With two areas dedicated to private and small group personal training, you will experience personal training exactly how it should be – personal!
Set in a charming Victorian town house in Glasgow's east end just 1 mile from Glasgow's city centre the studio provides a perfect location to those in Glasgow and surrounding areas. I have one goal for the studio – to be the go-to place in Glasgow when you want to achieve a health and wellbeing goal – as such I have developed some different programmes and packages to suit a variety of needs and budgets to ensure everyone, including you, can achieve your goal.
From the very moment you enter the studio, you are made to feel welcome. I pride myself on offering a non-intimidating environment welcoming of newcomers whether you are training for an Ironman triathlon or a complete beginner who has lost confidence. My studio is based on a set of values that run alongside everything we do.
OUR PURPOSE:
TO EMPOWER PEOPLE TO FEEL INCREDIBLE
To be fitter in body and spirit.
To be stronger in body and mind.
To be healthier in body and life.
To be happier in body and soul.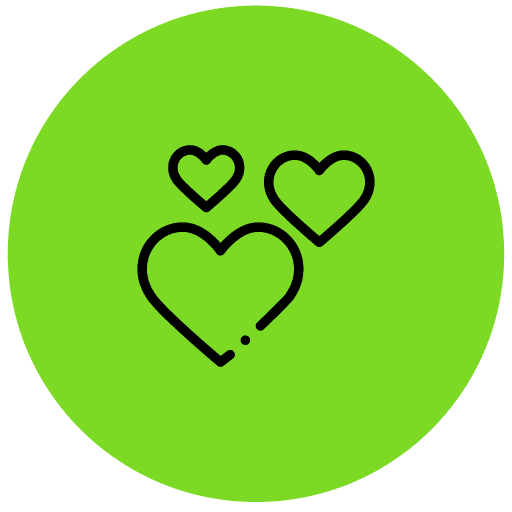 Empowering
We support everyone to gain control of their health and wellbeing now, and for the rest of their life. We help people achieve fitness challenges they never thought they would achieve, whether this is weight loss or climbing a mountain. We believe everyone can be whatever they want to be.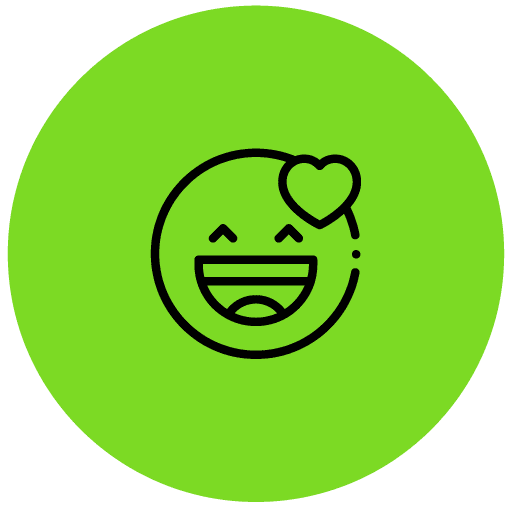 Honest
We provide honest and integral advice, support and instruction. No gimmicks, no nonsense, no fads. Straight talking, upfront support and hard work to help you navigate your way through the billion pound weight loss and supplement market to get results that you can sustain.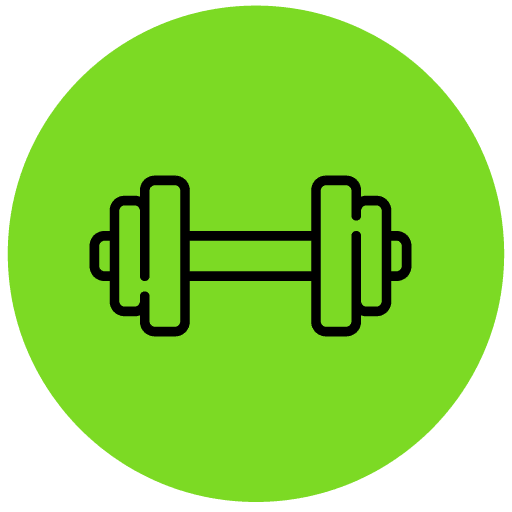 Excellence
We use experts in their field to develop and deliver our programmes, so you get the finest advice and most up to date information on how to get fit, stay fitter and achieve more. with a desire to continually improve and constantly update.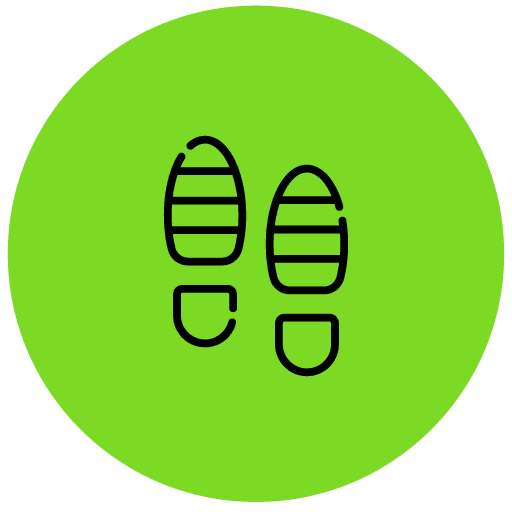 Personal
Your goal is our goal. We take a personal approach to supporting and developing all individuals who join us. Not everyone is built the same or thinks the same. Challenges are individual and so is the support and advice you get from us.
1 hour more in-depth workout. Working specific areas and key issues in training such as the diet with nutritional guidance specific to your needs. Also given tailored programmes for self-sessions. This session allows more time for warm up and cool down and also gives time for learning and developing new skills and technique.
STANDARD
8 X 1 Hour

Free Consultation

Price per session £37.15
PREMIUM
10 X 1 Hour

Free Consultation

Nutritional advice

Programme card

Price per session £35.10

Free classes
PLATINUM
12 X 1 Hour

Free Consultation

Nutritional advice

Programme card

Price per session £34.50

Classes included
LUXURY
16 X 1 Hour

members area

Free Consultation

Nutritional advice

Programme card

Price per session £32.40

Free Bootcamp

Classes included
Competition or Fun? Why not half the price and get in shape together, nothing motivates more than training with someone looking to achieve the same goals!
STANDARD
8 X 1 Hour

Free Consultation

Price per session £61.50
PREMIUM
10 X 1 Hour

Free Consultation

Nutritional advice

Programme card

Price per session £58.50
PLATINUM
12 X 1 Hour

Free Consultation

Nutritional advice

Programme card

Price per session £56.67

Classes included
LUXURY
16 X 1 Hour

members area

Free Consultation

Nutritional advice

Programme card

Price per session £52.18

Classes included
What does a personal trainer do?
A personal trainer (PT) is a certified individual who has knowledge, skills and abilities to design safe and effective exercise programmes and deliver one-to-one training.
PTs have varying degrees of knowledge but must pass a level 3 certificate in personal training.
PTs help their clients to achieve their health and fitness goals, such as weight loss, fat loss and improved sports performance.
How much does a personal trainer cost
The cost of a personal training session varies. As a benchmark, a session costs between £30-£65 and is 45 minutes to one hour long.
Do I need a personal trainer?
How long you need a PT will depend on your goal. If you're new to the gym or want to learn specific equipment, you'll need less time than if you're training to boost performance or preparing for a competition, race etc.
What are the benefits of a personal trainer?
There are several benefits of personal training. These include:
Teaching you the correct form: A personal trainer will guide you on how to perform exercises correctly and safely. If you're new to the gym or new to lifting weights, getting the technique right is vital.
Hold an objective eye: When working out alone, you can't always tell if you need to adjust your posture, position, or range of movement. Personal trainers monitor your form during your training and correct you if necessary.
Knowledge and experience: PTs must stay up to date with industry trends and training methods, which will save you time from doing all the research yourself.
Push your limits: Personal trainers are passionate and supportive, but they'll also challenge and motivate you to push yourself further.
Hold you accountable: Sometimes, the toughest battle is getting to the gym. A personal trainer will hold you accountable; it's not so easy to cancel the gym if you have a personal training session.
Design a training programme: Personal trainers will create a tailored training programme to suit your needs, abilities and goals. For example, if your goal is to lose weight, your programme will include specific weight-loss exercises. Your personal trainer will monitor and adapt your plan based on your progress.
How often should I see a personal trainer?
How many personal training sessions you have depends on your fitness goal, your budget and the PT's schedule. The average schedule is 1-2 sessions per week; each session lasts one-hour.
How long is a personal training session?
A personal training session is typically an hour-long.
How do I prepare for my first personal training session?
Your PT will ask you to perform some exercises and body measurements to evaluate and record your fitness level. Don't be worried about how well you do in these; do your best. It's about understanding your baseline, and a way to keep track of your progress.
Just as you would do training alone in the gym, wear breathable sportswear and trainers. Bring a towel and a bottle of water with you, along with anything else your PT suggests.
Is it worth getting a personal trainer?
Yes, especially if you're new to the gym, have a specific training goal or want to improve quickly. PTs keep you accountable to your fitness goals and motivate you to push yourself further.
Can personal trainers write meal plans?
It's uncommon for PTs to offer nutrition advice. However, some PTs might suggest small lifestyle and diet changes. PTs are not nutritionists, and it's always a good idea to seek professional advice.
Maria McGarvey
2022-09-10
Paul is very motivational and supportive, he is always happy to assist with any questions you have regarding training / nutrition and has a friendly manner.
Donald Mitchell
2022-09-06
Great PT with an excellent private gym. Will tailor a plan bespoke to your goals, while teaching you a wide range of strength-based exercise to achieve them.
Paul is an outstanding personal trainer. He is very focussed and dedicated to ensure his client achieve the results they want. Highly professional, expert knowledge and very personable. It is an amazing experience training with Paul he is a fantastic motivator and takes the time to get know his clients so is able to tailor a programme and or session exactly to their requirements. I cannot recommend highly enough as Personal Trainer. Very lucky he is my Personal Trainer.
Paul is a great PT. I feel much more confident in the gym now following our sessions and I also feel like I have a lot more knowledge on things like form and nutrition etc now than I did previously. He makes the effort to really understand your goals and help you achieve them. Would definitely recommend!
Have known Paul for many years and have enjoyed taking part in his Bootcamps and FT Fit classes. Paul pushes you hard to get the best from you and the workout... which i appreciate. His cheeky sense of humour brings (i suppose) an added bonus to his classes as it does take your mind off what you're supposed to be doing... even though he forgets the time for each station during FT Fit (Haha) Top notch guy and first class trainer. Highly recommend.
Janice Campbell
2022-09-04
Paul's one to one PT is excellent. He is extremely patient and ensures that each workout is different and well suited to your ability and goals. He uses humour and has a friendly demeanour which puts you at ease, thus allowing you to relax and focus.
Paul's bootcamp is challenging and rewarding . Manages to keep a good energy amongst people whilst also pushing you to do your best . 100% would recommend for anybody who likes working out outdoors. Circuit trainings are all very well organised .
Scott Cochrane
2019-08-15
Paul runs a excellent outdoor bootcamp for all abilities of fitness. Even my wife who is not fitness orientated enjoys it. It can be hard as you want to make but Paul makes it very enjoyable and joins in with the banter - sometimes at his own expense. Give it a try, you may find you will enjoy it!!!!
Paul is brilliant. He is very knowledgeable and professional but also able to offer great banter. My sessions with him (many 1 hour PT sessions) have always been enjoyable despite my relationship with exercise not being so great prior. He is dedicated and will make sure you're doing the right exercises for your goals. Highly, highly recommend.